EEG COLLECTION and 1 to 19 CHANNEL
Z SCORE NEUROFEEDBACK MODULES
CLICK HERE TO VIEW A VIDEO DEMO OF Z SCORE BIOFEEDBACK
CLICK HERE TO DOWNLOAD DOCUMENTATION ON EEG COLLECTION & 1 to 19 CHANNEL Z SCORE NEUROFEEDBACK MODULES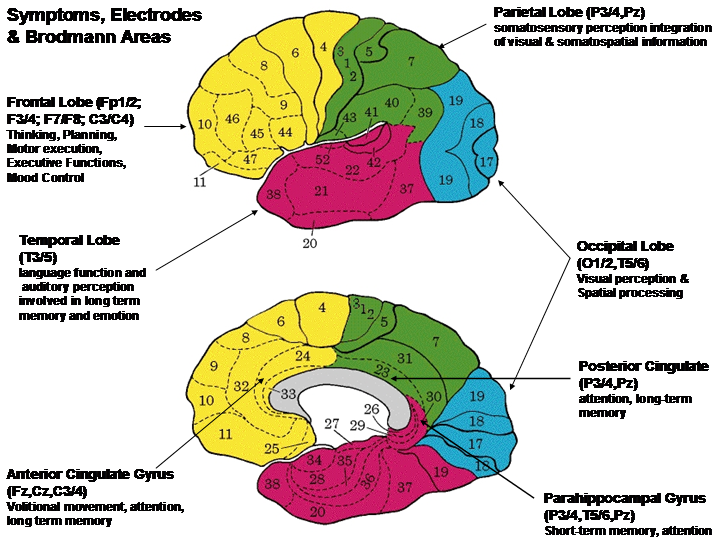 Download Video Files for the NeuroGuide Multimedia Player
Video of Introduction to Z Score Biofeedback By Robert Thatcher, Ph.D.
Technical Details of Z Tunes and Neuroimage Biofeedback
Click Here to Download Additional Documentation
Seamlessly collect and analyze EEG Data using the NeuroGuide Collection Module. NeuroGuide can acquire EEG from the BrainMaster Discovery amplifier, the Deymed amplifier, the NeuroPulse/Mindset amplifier and Mitsar then seamlessly Activate NeuroGuide for detailed Normative Database Analyses. Visit the BrainMaster, Inc. and/or NeuroPulse-Systems, LLC and Mitsar and Deymed, Inc. websites for technical specifications. Save Time and Effort with Seamless Acquisition, QEEG Analysis and Neurofeedback.
Z Tunes - Gaussian Adaptive Biofeedback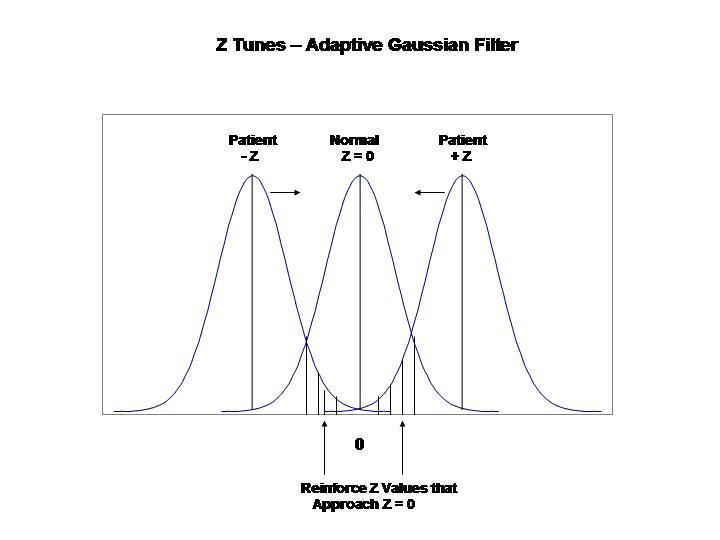 Stand alone Acquisition Module (NGA): Monitor, Record, Pause/Review and Stop Functions include the ability to change the display montage. Review and Save in .ng and EDF format for post-hoc analyses ($1000). The module currently operates with Neuropulse/Mindset24, Deymed, Mitsar, Nexus and BrainMaster Discovery amplifiers. For satellite acquisition and/or Neurofeedback purchase the NGA product that is independent of Neuroguide but acquires EEG, allows for re-montaging, saving and printing of EEG as well as access to NF1 & NF2 add on products. The collection module can be purchased as a stand alone module (NGA) or as an add on (NC) to Neuroguide.
NF1 is Surface 1 to 19 Channel Z Score NeurofeedBack ($2,000): 19 Channel Surface EEG Z score biofeedback including average reference, linked ears and Laplacian real-time Z scores. Real-time, coherence, phase difference, power, amplitude asymmetry, phase shift and phase lock duration Z scores. Includes a Symptom Check List and Surface EEG Z Scores to help structure a biofeedback protocol design. LORETA Z scores measured during a QEEG analysis are also used to further aid in the development of a neurofeedback protocol. NF1 also requires the purchase of the acquisition module ($600). The collection module can be purchased as a stand alone module ($600) or as an add on to Neuroguide. NF1 & NF2 can also be purchased as a stand alone program for instances where there are satellite clinics and multiple Neuroguide's are not needed.
Flash/DVD and other displays can be purchased from Cybernetic Interface Systems at: http://www.beyondvr.net/products/cis/index.htm. NeuroGuide currently supports 3D Relief, Kaliedascape and Starlight with CIS. The Brainmaster multimedia displays are available for Brainmaster Discovery amplifiers only. Contact Brainmaster at: www.brainmaster.com. The Deymed 3D Engine is available, contact us at qeeg@appliedneuroscience.com.
NF2 is 3-Dimensional LORETA Z Score Neurofeedback ($2,500): Z Score LORETA biofeedback of Brodmann areas in the brain, "Hubs", "Modules" and "Default Mode Network" and 3-dimensional locations registered to a reference MRI. The neurofeedback protocol is based on a Symptom Check List combined with LORETA Z scores measured during a QEEG analysis to aid in linking patient's symptoms and complaints to functional specialization in the brain. NF2 also requires purchasing the Acquisition Module (AC).